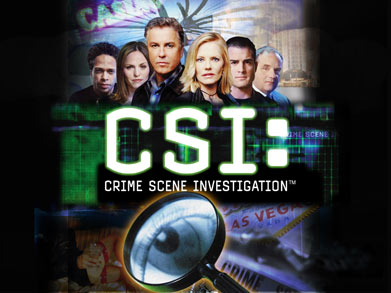 Do you want to read books with movies built into the story?
Literary blogger Sarah Weinman unpacked a Variety story about how CSI creator Anthony Zuiker just landed an expensive book deal with Dutton, as the article explains, to create "a publishing hybrid that broadens traditional book reading into a multiplatform experience that includes filmed components and an interactive social networking site."
Myself, I'm excited to see what happens when digital book readers, web video, and writers finally collide. While this might not be the project that succeeds, eventually, somebody will figure it out. Weinman's readers were mixed, to say the least.
Crime writer Bill Crider sarcastically noted the lazy beauty of the book deal: "And think of it: seven figures for three books, for which Mr. CSI has only to write 60-page outlines."
Novelist Karen Olson worried about what this novel means for books: "Do we want kids to grow up not able to read a 250 page book without some sort of video stimulation? That's really sad."
One poster added a prediction: "I bet my life that in 12 years, the traditional publishing industry (as we know it) is a ghost - there will be event books, and there will be goofs who self-publish, and everything else will be some techno hybrid."